I Want to Find a Leading Surrogacy Agency Near Me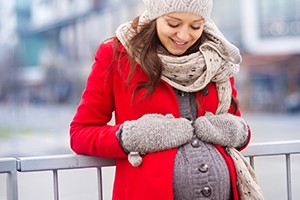 A leading surrogacy agency has a proven record of providing quality and cost-efficient services to clients. New Beginnings Surrogacy is a leading surrogacy agency renowned for its expertise in expediting the surrogacy process – from making a perfect match to the birth of a baby.
Leading Surrogacy Agency
At New Beginnings Surrogacy, we offer a unique approach to the gestational surrogacy process for intended parents and their surrogate mother.
Devotion to an inviting, reliable and enjoyable gestational surrogacy experience
Providing gestational surrogacy services above and beyond
Taking care of you throughout every step of the gestational surrogacy process
Offering the highest gestational surrogate compensation rates to ensure every intended parents' best choice
Offering a personal care dedicated coordinator
Offering a reference for legal consultation
Offering a reference for medical consultation
Providing expedited gestational surrogacy matching services back by a proven success record
How Gestational Surrogacy Works
We will facilitate the embryo transfer process between the intended parents and their chosen surrogate mother through IVF.
Gestation Surrogacy may be achieved in a variety of IVF protocols.
Intended mother's eggs
Intended father's sperm
Donor sperm
Cost of Surrogacy
The estimated cost of using a gestational surrogate will be determined based on the IVF protocol being recommended by your fertility specialist. The cost of your gestational surrogacy journey is affordable when you work through an agency specializing in expeditiously matching intended parents with their perfect surrogate.
What New Beginnings Surrogacy Offers
Top compensation for surrogate mothers
Strict screening for surrogate mothers
In-depth review of medical records
In-depth psychological evaluation
Physical and medical testing
Inviting, reliable, and enjoyable experience
Service above and beyond to take care of clients every step of the process
Highest gestational surrogate compensation packages
Personal care through dedicated coordinators throughout the gestational surrogacy process
Legal and medical counseling
Fast matching services with a proven track record
Higher chance of pregnancy success
Less physical risk to the intended mother
Cost of Surrogacy for Intended Parents
The cost of surrogacy ranges between $90,000 and $175,000. We are a leading gestational surrogacy agency having unparalleled success in matching Intended Parents with a perfect Surrogate at an affordable cost.
Agency Fee
Our agency-related costs amount to an $18,000 fee payable in two installments. This fee provides essential surrogacy services.
Surrogate matching coordination
Coordination of legal services and contract negotiation/finalization
Life insurance policy purchase coordination
IVF cycle and embryo transfer coordination
Surrogate's travel coordination
How agency fees are remitted.
First installment – $9,000 – due upon execution of the agency agreement
Second installment – $9,000 – due upon a successful matching with surrogate
The ease of a two installment payment plan helps to alleviate our clients' out-of-pocket expenditures during the surrogacy process.
To help our clients anticipate their up-front fixed costs, our surrogate search fee is included as part of the $18,000 agency fee.
Surrogate Compensation
(1st time Surrogate)
$30,000 – $35,000
Experienced Surrogate
additional $5,000 for each surrogate pregnancy
(Paid monthly after confirmed fetal heartbeat)
Multiple Pregnancy (Twins)
additional $5,000 + Base Compensation
Embryo Transfer Fee
$1,500 per transfer
Mock Trial/Cancelled Cycle
$500
Invasive Procedure
(Amniocentesis, D&C, CVS, etc.)
$500 per procedure
Maternity Clothing
$750 (Single)

 


$1000 (Twins)
(Paid at 12 weeks of pregnancy)
C-Section fee
$2,500
Selective Reduction
$1,500
Loss of Tubes
$1,200 per tube
Loss of Uterus
$2,500
Estimated Expenses
Draft and negotiate agreement between Intended Parents and Surrogate
$3,000
Legal fee for Surrogate Mother Contract
$1,500 – $2,500
Court Order Birth Certificate
$2,500 – $5,000
Escrow Management Fee
$1,000
 for Surrogate Mother
Health Insurance for the Surrogate
$25,000
Term Life Insurance
$595 plus sales tax
International Newborn Health Insurance
$22,500 (singleton)

 


$150,000 (twins)
 
Lost Wages (surrogate)
varies (based upon salary)
Lost Wages (partner)
$1,000
Housekeeping (Doctor ordered bed rest)
$75 per week
Childcare (Doctor ordered bed rest)
$100 per week
Pump Breast Milk (if requested)
$250 per week
Leading Surrogacy Experts
New Beginnings Surrogacy's Team of Experts want to help guide you through the entire surrogacy process. Schedule your consultation by calling 844.873.5836.