Can You Be a Surrogate for a Family Member?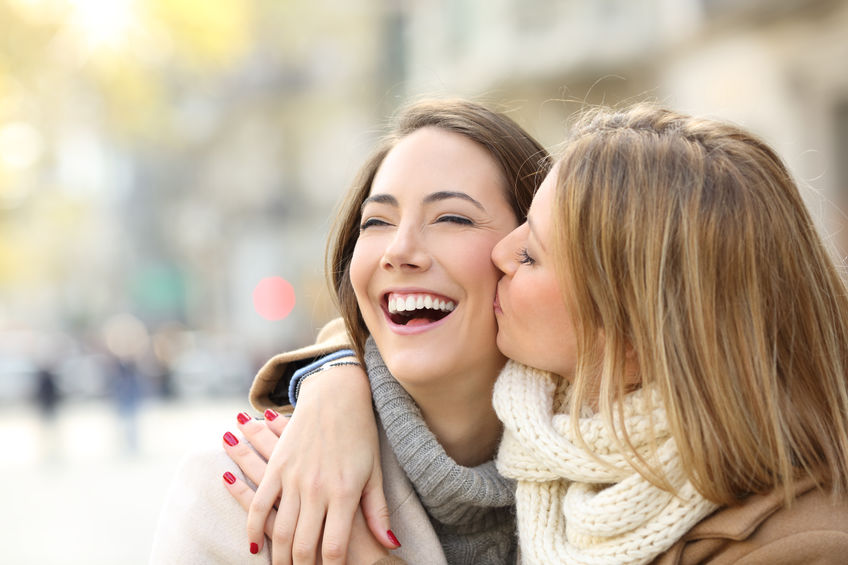 If you have been approached about being a surrogate for a family member (or a friend) – our surrogacy experts can help you through the entire process. This is a big decision for both you and the Intended Parents. Before you provide the priceless gift of life to another, you must know your rights and responsibilities. Family member surrogates must be fully-vetted by undergoing our strict – yet reasonable – screening process.
Family Member Surrogate
Surrogacy for a family member is both rewarding and challenging. A family member surrogate can complicate a long-standing familial relationship. It is best to work with a leading surrogacy agency to make sure the entire process goes along smoothly – from beginning to end. There are both pros and cons to consider before undergoing vetting and committing as a family member surrogate.
Family Member Pros
You are known and trusted by the Intended Parents
You will have a familial relationship with the baby after birth
You are giving selflessly to a member of your family
Family Member Cons
You may be micromanaged by the Intended Parents during the surrogacy process
You may be pressured by the Intended Parents and undergo stress from a complicated familial relationship
You may feel pressured into being the surrogate for a family member.
Know Your Rights and Responsibilities
Even as a family member surrogate, you must have a thorough understanding of every aspect of the surrogacy process – legal, medical, insurance, monetary compensation, and expense reimbursement.
What we offer:
Devotion to an inviting, reliable and enjoyable gestational surrogacy experience
Providing gestational surrogacy services above and beyond
Taking care of you throughout every step of the gestational surrogacy process
Offering a personal care dedicated coordinator
Offering the best reference for legal consultation
Offering a top rated reference for medical and psychological consultation
Reference to a leading surrogate life insurance provider
New Beginnings Surrogacy is an international leader in facilitating the surrogacy process at an affordable cost.
In-depth psychological evaluation
Physical and medical testing
Inviting, reliable, and enjoyable experience
Service above and beyond to take care of clients every step of the process
Personal care through dedicated coordinators throughout the gestational surrogacy process
Legal and medical counseling
Higher chance of pregnancy success
Gestational surrogacy may be achieved in a variety of cutting-edge IVF protocols using:
Intended mother's eggs
Intended father's sperm
Donor sperm
IVF Protocols
Life Insurance Policy
An insurance policy in the amount of $250,000 or $500,000 naming the surrogate as the insured, must be purchased. The amount of the policy is agreed to by the parties. The terms and cost of the insurance policy will be quoted by New Life Agency. The purpose of the insurance policy is to protect the surrogate's health and the intended parents' financial exposure. We highly recommend our surrogates and intended parents consider New Life Agency for information and assistance in securing a policy.
Legal Costs
Only attorneys having expertise in surrogacy contract law will be retained to negotiate, draft, and finalize the necessary written agreements between the parties. We provide referrals to attorneys who have a reputation for being well versed in drafting and finalizing surrogacy mother contracts. These contracts will be enforceable in court. This is a very important step in the surrogacy process to ensure that both parties' rights and responsibilities are set forth with clarity in the event a dispute arises.
Clinical Fees
Typical compensation for clinical fees are comprised of expected and unexpected medical expenses that could arise during a pregnancy.
Embryo transfer fee – $1,500
Invasive procedure fee – $500 (amniocentesis, D&C, CVS, other)
Mock or canceled cycle fee – $500
Selective reduction procedure fee – $1,500
Loss of tubes benefit – $1,200 per tube
Loss of uterus benefit – $2,500
Prenatal Care Costs
These costs will vary based on what the surrogate's doctor charges for her prenatal care. The surrogate may have medical insurance that will cover prenatal care costs. If not, medical insurance coverage will be secured by the intended parents.
Delivery Fee
C-section deliveries are far more common than vaginal births in surrogate pregnancies. A C-section may become a very viable or necessary option for delivery – especially in the event of a twin pregnancy. The typical fee for delivery of the baby via C-section is $2,500
Other common reimbursable expenses for a surrogate mother
Other common allowances paid by intended parents:
Monthly Allowance – $200 per month (typically child care/household support)
Maternity Clothing Allowance – $750 for singleton and $1,000 for twins paid at the 12th week of pregnancy
Breastmilk Pumping Fee – $250 per week plus supplies (when requested by parents post-delivery)
–Best Family Member Surrogate Agency
New Beginnings Surrogacy's Team of Experts will successfully navigate you through the entire familial surrogacy process. Schedule your consultation by calling 844.873.5836.