Learn About the Law Covering Surrogacy in Arizona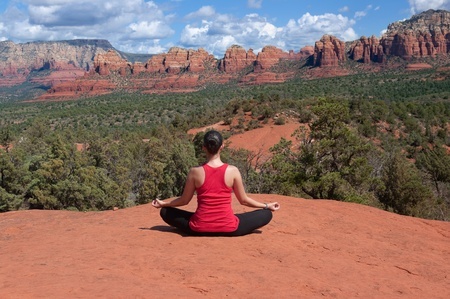 If you live in Arizona and your fertility specialist has recommended surrogacy as the best option for you to have a baby, you must ensure that your legal rights as Intended Parents are protected. This is because Arizona law prohibits surrogacy contracts and courts will not enforce the terms of these agreements when a dispute between the parties arises.
Arizona Surrogacy Law
Arizona law does allow for Intended Parents to obtain a court order declaring them the legal parents of a child that is born through surrogacy. It is very common for Intended Parents to petition a court for this declaration before the baby is born. This legal strategy is only available to Intended Parents who have used their own egg and sperm to create the embryo that is transferred to the surrogate's uterus. Bottom Line: Both parents must have a genetic connection to the baby. A pre-birth order is not an available avenue for same sex couples or heterosexual couples using donated eggs or sperm. For these couples, they will have to wait until the child is born and then adopt.
More on Arizona Surrogacy Law
Because surrogacy laws and regulations change frequently, Intended Parents must be sure to check Arizona's official government page for the most up-to-date legislation. New Beginnings Surrogacy will help you navigate the laws in Arizona to ensure you are represented by an experienced attorney who can draft and finalize your enforceable gestational surrogacy contract. New Beginnings Surrogacy is a specialty gestational surrogacy service having a reputation as a national leader for successfully matching intended parents with fully-vetted surrogate mothers. New Beginnings Surrogacy will help you navigate the laws of your state by making sure you are represented by an experienced attorney who can draft and finalize your gestational surrogacy contract pursuant to state law. Nearly half of the states have some legislation relating to gestational surrogacy. Today, more and more laws are being introduced to encourage gestational surrogacy. The legislative trend today is toward legalizing surrogacy where it is illegal – or – providing a statutory framework where the industry operates without legal regulation. This is why you must always research your state's official government page for the most up-to-date gestational surrogacy laws. The laws and regulations covering gestational surrogacy change yearly. Only consult with an agency versed in gestational surrogacy laws in your state.
Where gestational surrogacy contracts are expressly banned and not enforced
Where gestational surrogacy contracts are permitted and enforced
Where the legality and enforceability remains unclear under the law
The best states to find a surrogate will differ based on every couple's exact needs.
Where the intended parents reside
Location of the surrogate
Location of planned delivery
Gestational Surrogate Mother Requirements
All women who are considering being gestational surrogate mother must meet the following criteria.
Be between the ages of 21 and 39
Be in good health with a BMI of 31 or less – however this is not completely exclusive
Have given birth to at least one child with no pregnancy problems
Have completed medical and psychological evaluations
Do not smoke, drink alcohol, or use illegal drugs
Have the ability to pass a criminal background check
Be a U.S. citizen or permanent resident
Take our prescreening quiz to see if you qualify
Enforcement of Gestational Surrogacy Contracts
To draft and secure an enforceable gestational surrogacy contract, the signed document must clearly set forth the terms and conditions for all parties – before, during and after birth. Why does this matter? To protect and preserve your rights as intended parents – and the rights of your future baby – you must work through a reputable gestational surrogacy agency. Our primary goal is to ensure that the entire surrogacy process goes as smoothly as possible.
Devoted to providing an inviting, reliable, and enjoyable surrogacy experience
Guidance in every step of the surrogacy process
Highest surrogate compensation rates
Best surrogate options for intended parents
Personal care with your own dedicated surrogacy coordinator
Legal, medical, and personal counseling during the surrogacy process
Fast matching services
Proven track record of happy families
Devotion to an inviting, reliable and enjoyable gestational surrogacy experience
Providing gestational surrogacy services above and beyond
Taking care of you throughout every step of the gestational surrogacy process
Offering the highest gestational surrogate compensation rates to ensure every intended parents' best choice
Offering a personal care dedicated coordinator
Offering a reference for legal consultation
Offering a reference for medical consultation
Providing expedited gestational surrogacy matching services backed by a proven success record
Arizona Surrogacy Law Expertise
The experts at New Beginnings Surrogacy will help you to confirm all current laws and potential legal issues that could arise during your journey to have a baby in your state. As a surrogacy services leader, we work closely with you and keep interactions personal by being available 24 hours a day – 7 days a week. Our Team of Experts want to help guide you through the entire surrogacy process at the most affordable cost. We can help you find the perfect surrogate match. Schedule your consultation by calling 844.873.5836.