Is Surrogacy Legal in all 50 States?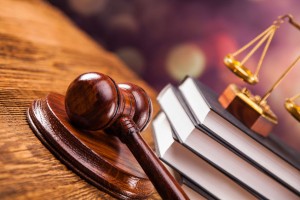 No. Surrogacy contracts are not recognized as enforceable under the law in every state. If your fertility specialist has recommended gestational surrogacy as the best option for you to have a baby, you must be updated on all laws and regulations in your state. The enforceability of gestational surrogacy contracts vary widely from state to state, depending on whether the jurisdiction has legalized the practice.
State Surrogacy Laws
This is to ensure that your legal rights as Intended Parents are protected throughout the entire gestational surrogacy process. New Beginnings Surrogacy is a leading gestational surrogacy agency having a worldwide reputation for successfully and legally matching intended parents with fully-vetted surrogate mothers. New Beginnings Surrogacy will help you navigate the laws in your state by making sure you are represented by an experienced attorney who can draft and finalize your gestational surrogacy contract pursuant to state law. Nearly half of the states have some legislation relating to gestational surrogacy. Today, more and more laws are being introduced to encourage gestational surrogacy. The legislative trend today is toward legalizing surrogacy where it is illegal – or – providing a statutory framework where the industry operates without legal regulation. The laws and regulations covering gestational surrogacy change yearly. Only consult with an agency versed in gestational surrogacy laws in your state.
Where gestational surrogacy contracts are expressly banned and not enforced
Where gestational surrogacy contracts are permitted and enforced
Where the legality and enforceability remains unclear under the law
The best states to find a surrogate will differ based on every couple's exact needs.
Where the intended parents reside
Location of the surrogate
Location of planned delivery
Gestational Surrogacy Laws
The experts at New Beginnings Surrogacy will help you to confirm all current laws and potential legal issues that could arise in your state. Our primary goal is to ensure that the entire surrogacy process goes as smoothly as possible.
Devoted to providing an inviting, reliable, and enjoyable surrogacy experience
Guidance in every step of the surrogacy process
Highest surrogate compensation rates
Best surrogate options for intended parents
Personal care with your own dedicated surrogacy coordinator
Legal, medical, and personal counseling during the surrogacy process
Fast matching services
Proven track record of happy families
Devotion to an inviting, reliable and enjoyable gestational surrogacy experience
Providing gestational surrogacy services above and beyond
Taking care of you throughout every step of the gestational surrogacy process
Offering the highest gestational surrogate compensation rates to ensure every intended parents' best choice
Offering a personal care dedicated coordinator
Offering a reference for legal consultation
Offering a reference for medical consultation
Providing expedited gestational surrogacy matching services back by a proven success record
Check Out Surrogacy Laws in Your State
Check out our map to see if surrogacy contracts are enforceable in your state. New Beginnings Surrogacy's Team of Experts want to help guide you through the entire gestational surrogacy process and ensure that your legal rights are protected. We can help you find the perfect surrogate match. Schedule your consultation by calling 844.873.5836.