Why Can't I Become a Surrogate in NYC?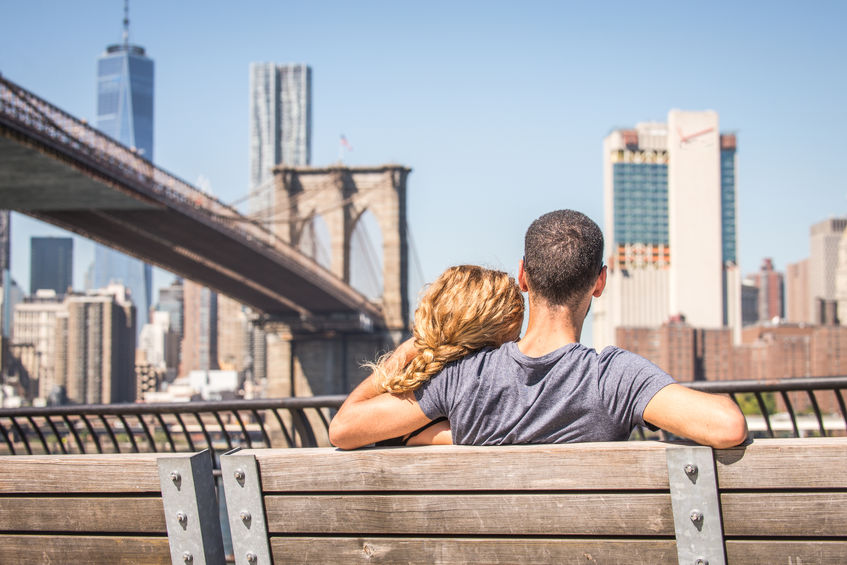 New York is not a surrogate-friendly state. Any contract entered into between Intended Parents and a Potential Surrogate living in NYC will not be enforceable under New York state law. Intended Parents living in NYC may enter into a valid and enforceable contract with a potential candidate living in a state recognizing the surrogacy process.
New York Surrogate Law
If you live in NYC and want to seek out a surrogate mother to help you have a baby, you must find a leading agency who will locate a prospective candidate living in a surrogate-friendly state. Your chosen surrogate mother cannot reside in the state of New York.
State Surrogate Laws
The laws and regulations covering gestational surrogacy change yearly in every state, so New York may eventually evolve to recognize these contracts. The best news: New Beginnings Surrogacy will help ensure you are represented by an experienced attorney who can draft and finalize an enforceable contract with an out-of-state surrogate mother.
Candidates for Surrogacy
Many women are unable to carry a baby to full term, even though they can produce viable eggs.
Women who have undergone a hysterectomy
Women suffering severe complications with pregnancy
Women with medical conditions preventing pregnancy
Women suffering from recurrent pregnancy loss
Same sex couples
Enforceable Surrogate Mother Contract</strong
Once a match has been made with an out-of-state surrogate mother, a solid surrogacy contract will secure the rights and responsibilities of all parties – before, during and after birth. To protect and preserve your rights as intended parents – and the rights of your future baby – work through a reputable gestational surrogacy agency. New Beginnings Surrogacy will help you navigate the laws in your state and make sure you are represented by an experienced attorney who can draft and finalize your surrogacy contract. An enforceable surrogacy contract must encompass a clear definition of your rights and liabilities in the case of:
IVF failure(s)
Pregnancy complications
Multiple pregnancy
Birth complications
Surrogate Process in Brief
As a leading gestational surrogacy agency, we facilitate the embryo transfer process between the intended parents and a surrogate mother through state-of-the art IVF technology.
An egg is retrieved from the intended mother and fertilized with the intended father's sperm (or donor sperm)
The cultured embryo is then transferred to the surrogate mother's uterus
The surrogate mother then carries the pregnancy to full term
The intended parents are intimately involved with the pregnancy
The intended parents are present at the birth of the baby to assume parenting responsibilities
Through gestational surrogacy, the surrogate mother has no genetic relationship to the baby
Gestation surrogacy may be achieved in a variety of methods using:
Intended mother's eggs
Intended father's sperm
Donor sperm
Surrogate Matching Process
Only a leading surrogate agency will help you navigate the matching process between the intended parents and a potential surrogate mother.
Devotion to an inviting, reliable and enjoyable gestational surrogacy experience
Providing gestational surrogacy services above and beyond
Taking care of you throughout every step of the gestational surrogacy process
Offering the highest gestational surrogate compensation rates to ensure every intended parents' best choice
Offering a personal care dedicated coordinator
Offering a reference for legal consultation
Offering a reference for medical consultation
Providing expedited surrogate matching services back by a proven success record
Leading Surrogate Agency
New Beginnings Surrogacy is international leading surrogate agency offering:
In-depth psychological evaluation
Physical and medical testing
Inviting, reliable, and enjoyable experience
Service above and beyond to take care of clients every step of the process
Highest gestational surrogate compensation packages
Personal care through dedicated coordinators throughout the gestational surrogacy process
Legal and medical counseling
Fast matching services backed by a proven track record
Higher chance of pregnancy success
Less physical risk to the intended mother
Finding a Surrogate Mother Outside of NYC
Intended Parents internationally seek out New Beginnings Surrogacy's services knowing we are a specialty agency having unparalleled surrogate mother matching capabilities. New Beginnings Surrogacy's Team of Experts want to help guide you through the entire process of finding a surrogate mother living in a surrogacy-friendly state. Schedule your consultation by clicking here – or – call 844.873.5836.