What is the Surrogate Mother Cost for Twins?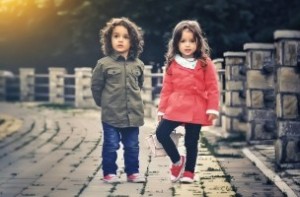 If your surrogate mother agrees to have more than one embryo transferred and is impregnated with twins, she will receive $5,000 in addition to her base compensation. A successful first-time surrogate can expect to receive a base compensation ranging between $35,000 and $40,000.
Surrogate Mother Cost for Twins
The IVF protocol recommended by your fertility team will determine the cost of a surrogate mother for twins. Our cost overview ranges between $90,000 and $175,000. We are a leading gestational surrogacy agency having unparalleled success in matching Intended Parents with a perfect Surrogate at an affordable cost.
IVF Protocols
Conventional IVF
Mini-IVF™
Natural Cycle IVF™
Needle-Free IVF
Breakdown of Surrogate Mother Cost
Embryo transfer fee – $1,500. This fee includes the tasks of undergoing blood work, a fertility medication protocol, and ultrasounds leading up to the embryo transfer.
Monthly surrogate allowance – $200 per month. This allowance is for expenses incurred during the surrogacy process.
Maternity clothing allowance – $750 for a singleton or $1000 for twins.
Invasive diagnostic procedures – $500. Should your surrogate be required to undergo an invasive medical procedure during pregnancy – such as villus sampling or amniocentesis – she will receive a fee of $500.
Canceled cycle fee – $500. If your IVF cycle is canceled – through no fault of your surrogate – she will be compensated $500. Sometimes, a cycle is canceled due to the Intended Mother's poor response to fertility medications or her unintentional mistakes in following IVF protocols. Occasionally a canceled cycle will be due to the Intended Mother's poor quality of eggs or having eggs/embryos lost during the thawing process.
C-section fee – $2,500. The average fee your surrogate will receive should a C-section be required is $2,500.
Life insurance policy. A life insurance policy valued at $250,000, naming your surrogate as the insured, will be purchased at your reimbursable expense.
Lost wages – childcare – housekeeping expenses. If your surrogate's doctor orders bedrest during pregnancy for the safety of her and the baby, you may incur unexpected expenses for lost wages, childcare, and housekeeping. The amount you will be reimbursed for these expenses will vary and terms can be negotiated in advance of the parties signing a written surrogacy contract.
Surrogate travel benefits. These expenses are to be reimbursed by the Intended Parent and include flight, bus, or train fare as well as hotel and car service costs. All arrangements are made through your personal coordinator at New Beginnings Surrogacy.
Breastmilk supplies and pumping allowance post-birth – $250/week. If you desire to have your surrogate supply breastmilk for the baby post-birth, she will be given an allowance of $250 per week plus supply expenses.
Highest Surrogacy Compensation Package
In exchange for providing the highest surrogacy compensation package to our highly-vetted surrogates, we have earned a reputation for:
Our devotion to providing an inviting, reliable, and enjoyable experience
Providing intimate services above and beyond guiding you seamlessly through the surrogacy process every step of the way
Providing surrogate care by your own personal, dedicated coordinator from the moment you make contact with us
Covering your every need with guidance on selecting the best legal, medical, and counseling services
Giving you the benefit of our proven track record of fast matching
Expediting the surrogacy process based on your personal and medical needs
New Beginnings Surrogacy is an international leader in facilitating the surrogacy process at an affordable cost.
In-depth psychological evaluation
Physical and medical testing
Inviting, reliable, and enjoyable experience
Service above and beyond to take care of clients every step of the process
Highest gestational surrogate compensation packages
Personal care through dedicated coordinators throughout the gestational surrogacy process
Legal and medical counseling
Fast matching services with a proven track record
Higher chance of pregnancy success
Less physical risk to the intended mother
Leading Surrogate Agency
New Beginnings Surrogacy's Team of Experts want to help guide you through the entire gestational surrogacy process. We can help you find the perfect surrogate match. Schedule your consultation by calling 844.873.5836.