Why Single Men Are Seeking Surrogacy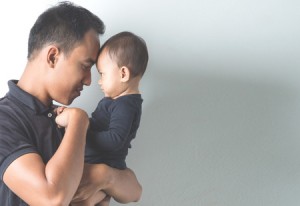 Men can also feel their biological clock ticking away – just like women. More men are seeking out surrogacy to start a family because they can't find a partner as they reach an age of maturity. Most men acknowledge that surrogacy is not a final Plan A. Their Plan B is to someday meet and marry a partner.
Single Men and Surrogacy
For a single man to become a dad, surrogacy requires an egg donor and a gestational surrogate.
Every person has the right to have a family of their own. We work with all clients who want to be parents regardless of their race, religion, personal background, or lifestyle that has previously been deemed unconventional by society.
Straight married couples and singles
LGBTQ couples and singles
We claim no biases and are happy to help all parents-to-be achieve their dream of having a family.
No sexual orientation judgments
No gender or transgender bias
No personal or religious judgments
No judgments toward interracial couples
No judgments about marital status
Donor Eggs
For single men wanting to be a solo parent – the process of selecting donor eggs has been substantially streamlined for our clients' ease.
Egg Donor Recipients – selecting and using donor eggs to accomplish gestational surrogacy
Cutting-Edge IVF Protocols
As a single man wanting to have a baby, you can realize your dream of building a family through state-of-the-art reproductive technologies.
Gestational Surrogacy Using Donor Eggs
Donor eggs
Intended father's sperm
Once the perfect surrogate match has been located, the surrogate's cycle is regulated in preparation for embryo transfer timing
In sync with the surrogate's cycle, the donor eggs are thawed and fertilized with the intended father's sperm using ICSI
ICSI is a procedure in which a single sperm is injected directly into the donor's eggs in a controlled laboratory environment
Once fertilization is achieved, the resulting embryos are monitored regularly for growth and development quality – up to 5 days
A quality embryo is transferred to the surrogate's uterus
Excess quality embryos can be cryopreserved for future Frozen Embryo Transfers (FET) procedures
I'm a Single Man and Want to Get the Surrogacy Process Started
New Beginnings Surrogacy's Team of Experts want to help guide you through the entire surrogacy process. Schedule your consultation by calling 844.873.5836.