Key Nutrients Can Increase a Surrogate Mother's Fertility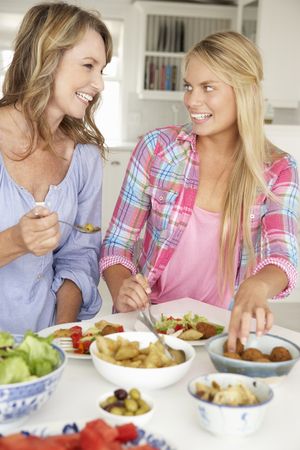 Congratulations! You are now a fully-vetted surrogate mother trying to get pregnant. Now – you must definitely think about what you're eating. A healthy diet will increase your chances of conceiving and help to support a healthy pregnancy.
Surrogate Mother Fertility
Fertility nutritionists recommend five important vitamins, minerals, and nutrients to help aid in enhancing a woman's fertility. Are you getting enough of each of these supplements?
Zinc>
A zinc deficiency can have a negative effect on egg development. Zinc is a key regulator of egg cell (oocyte) development. Zinc plays a key role in:
Oocyte division
Fertilization
DNA regulation
Embryo development
The recommended daily allowance for zinc is 8 milligrams per day. For pregnant women and during lactation, the recommended dose should be upped to 12 milligrams.
Choline
Choline is critical for brain health – both early in life and as the brain is forming. Choline prevents cognitive decline. Small amounts of choline is in many foods.
Egg yolks
Lima bean
Green vegetables
Meats, especially liver
The recommended daily intake for choline is 550 milligrams per day. Not all prenatal vitamins contain choline.
Omega 3
Omega 3 (DHA) is vital for infant brain and eye development. Mothers are the sole source of DHA for their babies. An Omega 3 supplement has been shown by studies to decrease the likelihood of early preterm birth by up to 58 percent. Studies also show a 17 percent decrease in preterm delivery. For pregnant and lactating women, optimal intake is 700 milligrams per day of EPA and DHA – with at least 300 milligrams of DHA.
Probiotics
Probiotics are essential to promoting a healthy gut. Gut health helps to increase fertility. Although there is no recommended daily requirement of probiotics, intake should be increased slowly.
Iron
An adequate level of iron is needed by women – both prior to conception and during pregnancy. Low levels of iron can lead to lack of ovulation – infertility. After conception, iron is needed to prevent anemia during pregnancy. Iron is a mineral that is vital to the formation of oxygen-carrying red blood cells. Iron impacts energy and fertility levels. A simple blood test can check for an iron deficiency. Always check with your fertility specialist before adding an iron supplement to your prenatal vitamin regimen. Recommended iron daily intake:
18 milligrams per day while trying to get pregnant
27 milligrams per day while pregnant
9 milligrams per day while lactating
Surrogate Mother Fertility Experts
New Beginnings Surrogacy's Team of Experts help surrogate mothers through the entire surrogacy process. We can help you succeed as a surrogate mother. Schedule your consultation by calling 844.873.5836.