How to Find the Best Gestational Surrogacy Agency in New Jersey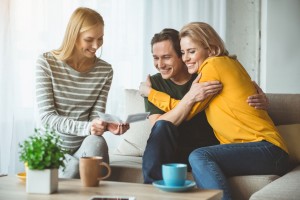 If your fertility doctor has recommended that gestational surrogacy is the most hopeful avenue for you to have a baby, then please take comfort in knowing that New Jersey Gov. Phil Murphy recently signed a new law – S482 on May 30, 2018. LOOK: New Jersey's couples struggling with infertility can now enter into an enforceable contract with a woman willing to carry their baby to full term.
S482 – Gestational Surrogacy
This legislation will ensure that – in the State of New Jersey – your legal rights as an intended parent are protected throughout the gestational surrogacy process. Why is this important? Through the enactment of S482, New Jersey law has caught up with cutting-edge reproductive medicine by recognizing and enforcing gestational surrogacy contracts.
Best Gestational Surrogacy Agency
When a woman is unable to carry a pregnancy to full term, a fully-vetted gestational surrogate mother can help. A gestational surrogate has no biological link to the baby she gives be to. The best part? Gestational surrogacy helps couples realize their dream of having a biologically connected baby of their own. Intended parents worldwide seek out New Beginnings Surrogacy's services knowing we are a specialty agency having unparalleled gestational surrogate mother matching capabilities.
Gestational Surrogate Mother Requirements
Under the purview of S482, all women who are considering being gestational surrogate mother must meet the following criteria.
Be at least 21 years old
Have given birth to at least one child
Have completed medical and psychological evaluations
Have retained an independent attorney to finalize a written agreement between the parties
Gestational Surrogate Compensation
A first-time gestational surrogate mother's compensation ranges between $30,000 and $40,000. Her salary is dependent on the recipient parents' fertility specialist's recommended IVF Protocol.
Intended Parents Requirements
Depending on the recommended IVF Protocol, our gestational surrogacy cost overview ranges between $90,000 and $175,000.
Enforcement of Gestational Surrogate Contracts
The enforcement of gestational surrogacy contracts vary widely from state-to-state. It can't be emphasized enough. To draft and secure an enforceable gestational surrogacy contract, the signed document must clearly set forth the terms and conditions for all parties – before, during and after birth. Why does this matter? To protect and preserve your rights as intended parents – and the rights of your future baby – you must work through a reputable gestational surrogacy agency.
State Surrogacy Laws
The laws and regulations covering gestational surrogacy change yearly. The best news: New Beginnings Surrogacy will help you navigate the laws in your state to ensure you are represented by an experienced attorney who can draft and finalize your enforceable gestational surrogacy contract.
Research Your State's Gestational Surrogacy Laws
Nearly half of the states have some law on the books regulating gestational surrogacy. Today, more and more laws are being introduced to encourage gestational surrogacy. The legislative trend today is toward legalizing surrogacy where it is illegal – or – providing a statutory framework where the industry operates without state law regulation. This is why you must always research your state's official government page for the most up-to-date gestational surrogacy laws.
Focus of Gestation Surrogacy Research
Your research of gestational surrogacy law should focus on:
Where gestational surrogacy contracts are expressly banned and not enforced
Where gestational surrogacy contracts are permitted and enforced
Where the legality and enforceability remains unclear under the law
The best states to find a gestational surrogate will differ based on every couple's exact needs.
Where the intended parents reside
Location of the surrogate
Location of planned delivery
Gestational Surrogacy Process
The best gestational surrogacy service facilitates the embryo transfer process between the intended parents and a surrogate mother through state-of-art- IVF technology.
Devotion to an inviting, reliable and enjoyable gestational surrogacy experience
Providing gestational surrogacy services above and beyond
Taking care of you throughout every step of the gestational surrogacy process
Offering the highest gestational surrogate compensation rates to ensure every intended parents' best choice
Offering a personal care dedicated coordinator
Offering a reference for legal consultation
Offering a reference for medical consultation
Providing expedited gestational surrogacy matching services back by a proven success record
Best Gestational Surrogacy Agency
New Beginnings Surrogacy's Team of Experts want to help guide you through the entire gestational surrogacy process. We can help you find the perfect gestational surrogate match. Schedule your consultation by calling 844.873.5836.