What is the Compensation for Gestational Surrogacy?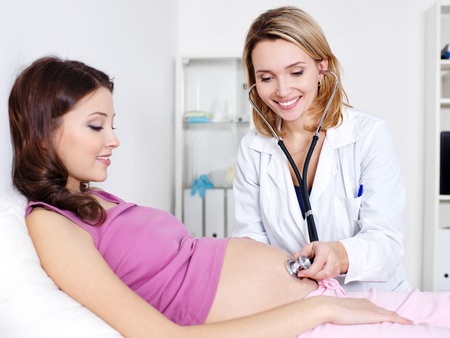 Gestational surrogacy compensation ranges between $35,000 and $40,000. Check out our Gestational Surrogacy Compensation. When you qualify as a gestational surrogate, you are presented with an opportunity to give the gift of life to a childless couple and receive fair compensation.
Surrogate Mother Compensation
We are proud to offer one of the highest gestational surrogacy compensation packages in the United States – between $35,000 and $40,000. In some cases, surrogate base compensation may begin at $42,000 and go up from there. Our Surrogacy Compensation Package is explained in detail below. Don't hesitate to call one of our expert surrogate matching coordinators for more information about surrogate rights and responsibilities in exchange for one of the highest gestational surrogacy compensation packages in the U.S.
Gestational Surrogacy Referral Program
We are excited to offer a Gestational Surrogacy Referral Program to our former and current surrogate mothers. You will be eligible to receive $500.00 for each accepted referral. After a contract has been executed between the Intended Parents and your referred gestational surrogate, you will be eligible to receive $250.00. The remaining $250.00 will be received after a successful embryo transfer. Giving the Gift of Life as a Surrogate Mother A gestational surrogate mother helps couples facing many fertility challenges.
Women who have undergone a hysterectomy
Women suffering severe complications with pregnancy
Women with medical conditions preventing pregnancy
Women suffering from recurrent pregnancy loss
Same sex couples
Surrogate Mother Acceptance Process
If you want to explore the possibility of becoming a surrogate mother to help a couple have a baby, the experts at New Beginnings Surrogacy are wanting to talk to you. Not every woman is accepted into our program. To see if you qualify, take our user-friendly prescreening test. To begin:
You must reside in a surrogate-friendly state
You must meet some basic requirements
Basic Surrogate Mother Requirements
You must be committed to our surrogacy program and the intended parents
You must be in good health with a BMI no higher than 31
If your BMI is slightly higher than 31, you should still make contact with us
You must have delivered one healthy baby
You prior pregnancy must have been uncomplicated
You cannot use tobacco, drink alcohol, or illegal drugs
You must clear a criminal background check
You must be a U.S. citizen or legal permanent resident
You must between 21 and 29
Surrogacy Process in Brief
A leading gestational surrogacy service facilitates the embryo transfer process between the intended parents and a surrogate mother through IVF technology.
An egg is retrieved from the intended mother and fertilized with the intended father's sperm (or donor sperm)
The cultured embryo is then transferred to the surrogate mother's uterus
The surrogate mother then carries the pregnancy to full term
The intended parents are intimately involved with the pregnancy
The intended parents are present at the birth of the baby to assume parenting responsibilities
Through gestational surrogacy, the surrogate mother has no genetic relationship to the baby
Gestational surrogacy may be achieved in a variety of methods using:
Intended mother's eggs
Intended father's sperm
Donor sperm
Leading Gestational Surrogate Agency
When a woman is unable to carry a pregnancy to full term, a fully-vetted gestational surrogate mother can help. A gestational surrogate has no biological link to the baby she gives be to. Gestational surrogacy helps couples realize their dream of having a biologically connected baby of their own. Intended Parents worldwide seek out New Beginnings Surrogacy's services knowing we are a specialty agency having
Devotion to an inviting, reliable and enjoyable gestational surrogacy experience
Providing gestational surrogacy services above and beyond
Taking care of you throughout every step of the gestational surrogacy process
Offering the highest gestational surrogate compensation rates to ensure every intended parents' best choice
Offering a personal care dedicated coordinator
Offering a reference for legal consultation
Offering a reference for medical consultation
Providing expedited gestational surrogacy matching services back by a proven success record
Experienced Surrogacy Agency
New Beginnings Surrogacy is a gestational surrogacy agency offering:
In-depth psychological evaluation
Physical and medical testing
Inviting, reliable, and enjoyable experience
Service above and beyond to take care of clients every step of the process
Highest gestational surrogate compensation packages
Personal care through dedicated coordinators throughout the gestational surrogacy process
Legal and medical counseling
Fast matching services with a proven track record
Higher chance of pregnancy success
Less physical risk to the intended mother
Leader in Helping You Become a Surrogate Mother
New Beginnings Surrogacy's Team of Experts want to help guide you through the entire process of becoming a surrogate mother. Schedule your consultation by calling 844.873.5836.